Vaccine skepticism, Ivermectin praise takes center stage at Corbin-led Senate hearing
COLUMBIA, S.C. – On Tuesday, S.C. Sen. Tom Corbin (R–Tigerville) chaired an eight+ hour Medical Affairs Committee meeting dominated by vaccine skeptics and Ivermectin proponents at a hearing aimed at how to better deal with future pandemics in the state of South Carolina, with much of the testimony including claims, reactions and remedies that are widely unaccepted by the greater medical community tasked with the wellness of South Carolinians.
(Video links and "read more" links are below.)
Corbin began the meeting by saying the committee solicited testimony from people he referred to as "experts in the field."
Following that, proceedings opened with a more than one hour presentation by New York-based attorney Aaron Siri, the managing partner of a law firm which specializes in, among other things, attempting to capitalize on vaccine injury cases.
Siri's firm, which has a vested financial interest in the outcome of hearings such as the one he was speaking at, is widely known for its work with the Informed Consent Action Network, an anti-vaccine group that has been discredited on multiple occasions for providing medical disinformation. (Examples: here, here, here, here and here.)
Another committee-presented COVID-19 expert invited to speak at the senate hearing was Dr. Denice Hilty, a chiropractor who, contrary to medical experts' widespread guidance, asserted that "the highest body of evidence suggests masks do not support a public health benefit in viral health transmission and protecting people from viruses."
Hilty introduced a slide illustrating that, in her opinion, the Cochrane study about the non-effectiveness of mask wearing is at the very top of the list. However, in that study, the authors made clear to note their results were inconclusive as to whether intervention to promote wearing masks was beneficial, something that Hilty did not know or that she simply failed to mention in her testimony.
Addressing "widespread misrepresentation" (including, for instance, at this hearing) of the study, Karla Soares-Weiser, editor-in-chief of the Cochrane Library, issued an official statement which said:
"It would be accurate to say that the review examined whether interventions to promote mask wearing help to slow the spread of respiratory viruses, and that the results were inconclusive. Given the limitations in the primary evidence, the review is not able to address the question of whether mask-wearing itself reduces people's risk of contracting or spreading respiratory viruses."
Another invited medical expert included Spartanburg-based dermatologist Dr. Karen DeVore, who spoke mostly about the benefits of Ivermectin but ended her testimony by attributing to the COVID vaccine cases she has seen and heard involving premature aging, balance, weight loss, stroke, Parkinson's, ALS, tremors, nerve palsies, miscarriages, infertility, aggressive new onset cancers, recurrent cancers, rare leukemia, kids cancers, and deaths (to name but a few), without presenting any actual evidence of being linked to the COVID vaccine.
"People are suffering and dying needlessly," DeVore said. "The medical field, its boards, hospital protocol, [the] pharmaceutical industry, CDC, FDA, DHEC, NIH – all have been publicly discredited."
💡
(Editor's note: We encourage you to
subscribe to the Travelers Rest Tribune
. We are an advertiser-free, independent news outlet that relies on community subscribers as our only source of revenue. A free, five-day trial is available.)
Another invited COVID-19 expert was Texas-based vaccine skeptic Dr. Janci Lindsay. Although previous statements Lindsay has made about vaccine sequences have been discredited by experts (including here and here), she spoke to the committee mostly about: sequences.
Lindsay's on-the-record belief espoused during Corbin's hearing was that the COVID-19 vaccine was intentionally infected.
"I believe there is nefarious intent," Lindsay said about the COVID vaccine's sequencing, adding that the vaccine was never needed in the first place [because Hydroxychloroquine and Ivermectin could have been used].
Another person invited to testify was COVID vaccine skeptic Dr. Robert E. Jackson, an Upstate family practitioner who, among other things, also spoke about the benefits of Ivermectin and Hydroxychloroquine and how he treats what he calls "post vaccine syndrome", a term he acknowledged was not accepted by anyone in the greater medical community.
Despite being in the middle of a pandemic that pushed our hospitals to the limit across the state, Jackson said he told his patients to avoid listening to the FDA and to refuse getting the COVID vaccine, a line of thinking that may or may not have helped catapult South Carolina to the state with the tenth highest number of COVID deaths but one that was not questioned by committee members.
While the FDA has not approved the use of Ivermectin to prevent or treat COVID-19, Corbin did tell Jackson "we all know now" that it works, seemingly referring to its effectiveness on treating COVID. (Editor's note: I, for one, do not.) A couple of the committee members thanked Jackson for aiding them in making the determination to treat themselves with Ivermectin after getting COVID.
Dr. Matt Clark, a board certified allergist and practicing Christian minister, also addressed the committee in his "expert" status. Although Clark emphasized the typical response by government officials to a doctor who presented an alternative to the vaccine was to "ignore, then block, then they attack, then they replace," he said that didn't actually happen to his knowledge in South Carolina.
Among other things, Clark said that it was his belief that a medical-industrial complex cartel supported by media companies has ushered in a "war on freedom and democracy."
"We were misled by (then President Donald Trump's) federal government regarding viral origins, natural immunity, selective protection, case numbers, death numbers, modeling predictions, the need for [aggressive lock down and school closure], early outpatient therapies, and vaccine safety and efficacy," he said.
Clark concluded by making his "expert" recommendations to the South Carolina Medical Affairs Committee members, the first of which was that we must all collectively realize COVID is not a medical issue, rather "it is primarily a spiritual battle" (not involving "flesh and blood") with "truly no hope" unless we "return and repent to the Lord."
Clark told the group of legislators that the fight against COVID must be undertaken in the name of [his] Lord, using "design tools for spiritual battle," which is the only way we as a nation can attain "limitless hope."
Another speaker was USC professor Dr. Phillip Buckhaults, who testified about vaccine research he conducted that he said was "interesting and concerning" and that created "theoretical concerns" but that "did not rise to the level of peer review publication." His findings were not shared with DHEC officials, according to testimony.
Buckhaults, among other things, said the original Pfizer vaccine "did a pretty good job of keeping people from dying" but only provided immunity from infection for about a month. Saying he believes it was the best option we had at the time, Buckhaults said he thought the vaccine was deployed "mostly in good faith" but with shortcuts because "the house was on fire."
"Knowing what I know now about [the COVID vaccine], I would still have recommended it to my elderly parents, but I probably would not have given it to my daughters," Buckhaults said, not able to confirm with certainty if he would or would not have had his daughters get the vaccine despite knowing what he was testifying about in the hearing.
"In the world of COVID we have been dealing with, with all the lies and coverups and all the misinformation out there, I would almost call you a whistleblower," Corbin told Buckhaults, even though Buckhaults never said he had been silenced nor told not to come forward, which is traditionally the context in which the word "whistleblower" is used. Corbin added that Buckhaults would make a good South Carolina surgeon general.
The question as to why Buckhaults chose not to share the information he discovered with DHEC, something a large part of the hearing was about, was not addressed.
Another speaker who spoke to the medical affairs committee was Jennifer Black, a self-proclaimed Christian, conservative activist from Greenville who most recently turned her social media attention to decrying the first Greenville County tax increase in nearly 30 years.
The second-to-last speaker invited to the podium – after 6+ hours of medical field doubtfulness, vaccine skepticism, conspiracy theory and Ivermectin praise – was Director of DHEC Dr. Edward D. Simmer, MD, MPH, DFAPA.
"Reasonable people can differ on some of these issues," Simmer opened. "I will say I'm proud of what the DHEC team has done over the last three years with the pandemic, often working late hours and on weekends."
Then opening himself for questions, Simmer first responded to a question about following up with SC patients reported to have adverse affects from the COVID vaccine, a topic that came up during the hearing. Simmer explained that the data is tracked by DHEC but the federal government does not provide names and addresses, so follow up on an individual basis as discussed is not theoretically possible.
Some of the other responses Simmer gave during his questioning are highlighted below.
"We don't have any authority to tell a doctor what to prescribe or not."
"I have never told a provider not to prescribe something and I don't think anyone in my agency has. That's not our role. That's really the provider/patient relationship."
"In my reading of the literature – and I've read a lot of studies about Ivermectin – the vast majority of that literature says it is not effective for treatment of COVID. I think the literature on whether it prevents COVID if you take it every day is more mixed...[and] you should [and do] have the right to make that choice [to take a pill every day versus getting a vaccine]."
"[DHEC] is not a research organization. We don't have the facilities or the resources to do that type of work."
"No sir, I am not [over MUSC]."
"We have [told doctors] that we believe the data has shown the vaccine is safe and effective.
"I think we should offer [the vaccine] to parents and let parents decide in consultation with the child's provider."
"[The vaccine] does reduce your risk of getting COVID for a period of time. It does. But that affect does wane with time." (Referring to recent studies as well as affirming Dr. Buckhaults' previous testimony as to the same.)
"One thing [DHEC] can do is a better job of communication. I think when we make recommendations, we should tell people why we are making these recommendations...I think another thing we learned is that we will work much harder to keep kids in school. I think that is very important."
"We opened schools earlier and allowed students to be in school more than CDC guidelines because our own independent review [allowed us take that effective step]...There is a whole list of areas where we deviated from CDC guidance, almost always being less restrictive than CDC."
"I think if we knew back in March of 2020 what we do now, we would have done things differently...I would be much less likely to choose mandatory shutdowns now...I would advocate for a different approach [should something like this happen again]."
"I absolutely think we have to give folks full informed consent. Let them know what the risks are, what the benefits are, what the data shows. Then they can make their own decision, hopefully in consultation with their provider."
In addition to Corbin, other congresspersons on the all-Republican committee included: senators Richard Cash and Billy Garrett and state representatives Adam Morgan, Sylleste Davis and Steven Long. State representative April Cromer, although not on the committee, was invited to take part as well.
"I don't mean this to be disrespectful [to DHEC], but I have a tremendous amount more confidence in the [vaccine skeptics and Ivermectin proponents] that presented today than I do in DHEC as an agency," Rep. Long disrespectfully said to Dr. Simmer.
Before surrendering the floor, Long iterated that neither he nor his constituents trust any science or literature if it comes from the federal government.
Questioned as to whether he knew about Dr. Buckhaults study results, Simmer said he was not as the information had not been published or shared, but added he would reach out to speak with him. Again, reiterating that DHEC has no research facilities or ability to conduct such research, Simmer said an organization like MUSC could undertake phase II of the studies, if it was deemed to be warranted.
Responding to how a doctor/professor like Buckhaults could get important, potentially life-saving information like what he says he found to DHEC, Simmer said there is a publicly posted email address of his on DHEC's website and that he sees every email. Simmer also said there as least one health department in every county where a leader can be spoken to who would then let higher-ups know.
Although a lot of "testimony" in the hearing was spent on discussing under-reporting of COVID vaccine side effects, Simmer explained that is was a legal requirement for doctors to report vaccine side effects, which can be done online via a simple, one-page form.
"I think most of our providers are reporting," Simmer said, although acknowledging there may be under-reporting of minor side effects like skin irritation.
"This is just the beginning," Corbin said near the end of the meeting, pointing to the people on the panel to his left and right. "We are just getting started. Trust me. This is just the beginning."
---
MORE ON THE TRIBUNE:
---
VIDEOS:
The hearing can be seen in its entirety here.
Read more/Showing my work: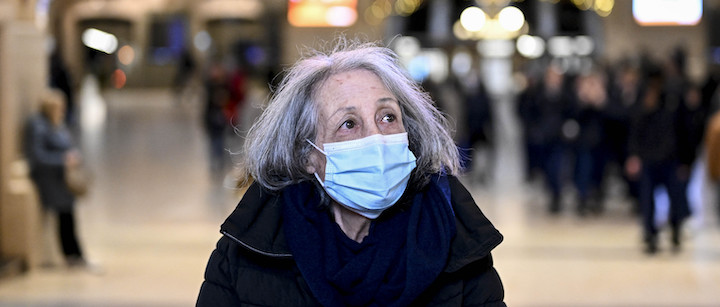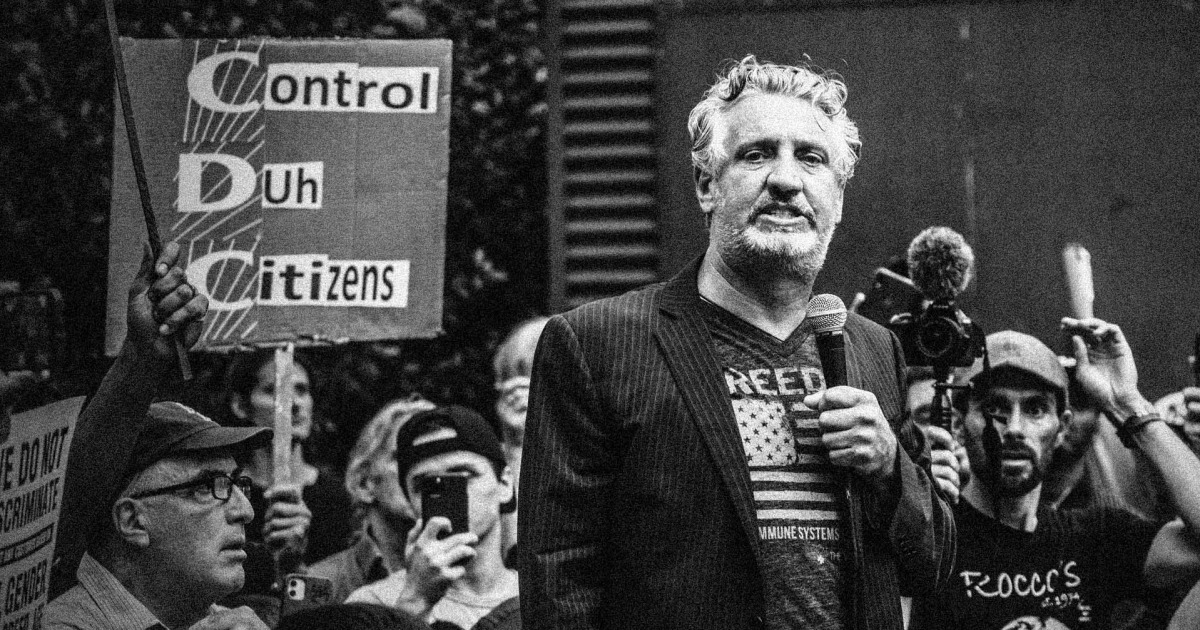 ---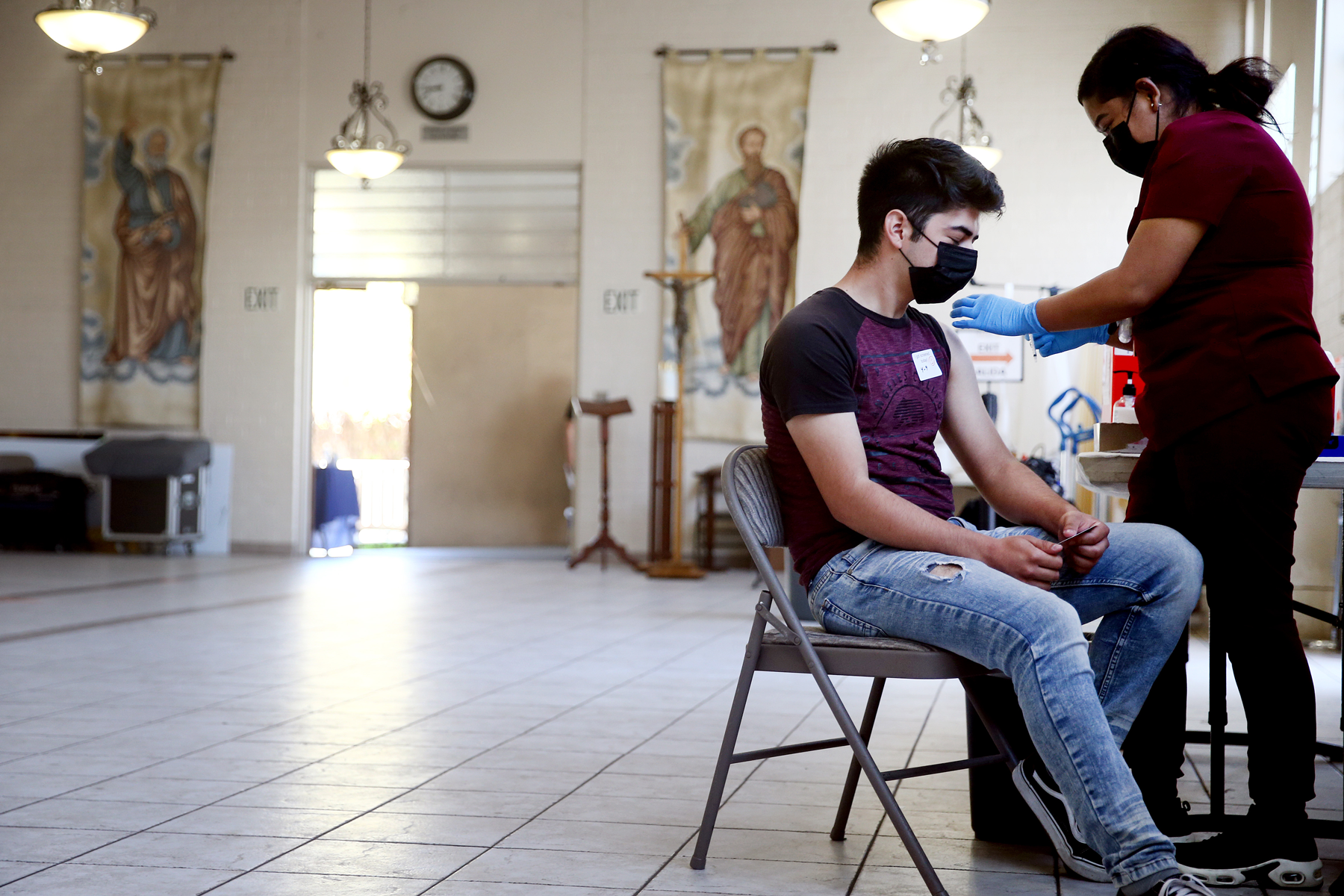 ---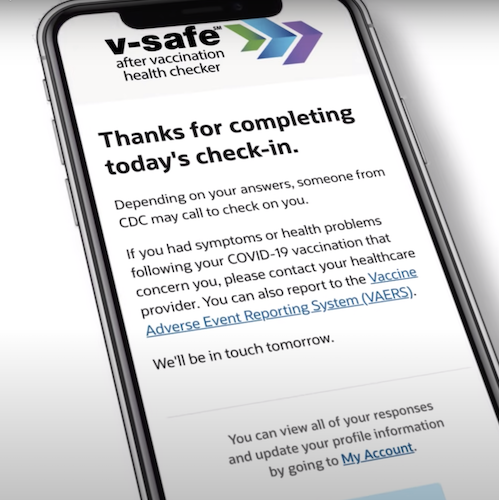 ---
---